October 2021, we have moved to Spring Hill, Tennessee! Our new contact information is: P O Box 1479, Spring Hill, TN 37174 Tel: 1-931-223-8278 or tollfree: 1-877-896-6061
June 2021, we led a pilgrimage to Medjugorje for the 40th anniversary. There were 42,000 pilgrims present and 357 priests and bishops concelebrating. It was truly amazing!
December 2020, we released a new blog page. Click on the "About Us" tab to check it out and read some great spiritual articles.
September 2020, Judith spoke on Radio Maria about Medjugorje and the future of pilgrimage. Click the image to read some of the interview and to listen to the podcast.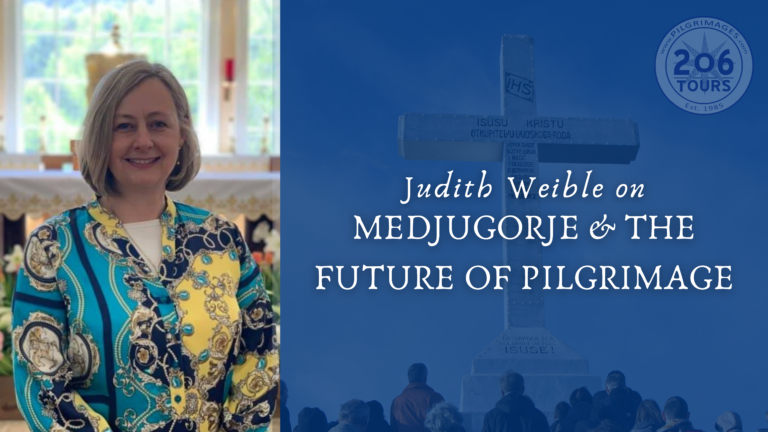 Thank you for all your support and look forward to working with you in the future.
God bless,
Judith Weible