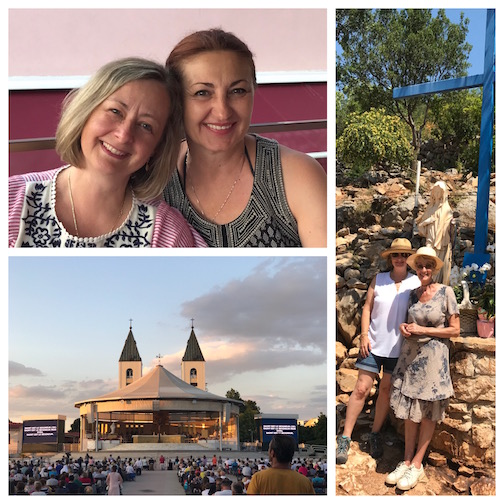 2019 Weible Pilgrimage to Medjugorje!
October 30 – November 07, 2019: $2,299 from New York
Weible Columns and 206 Tours will together be hosting this very special "Weible Pilgrimage" to Medjugorje.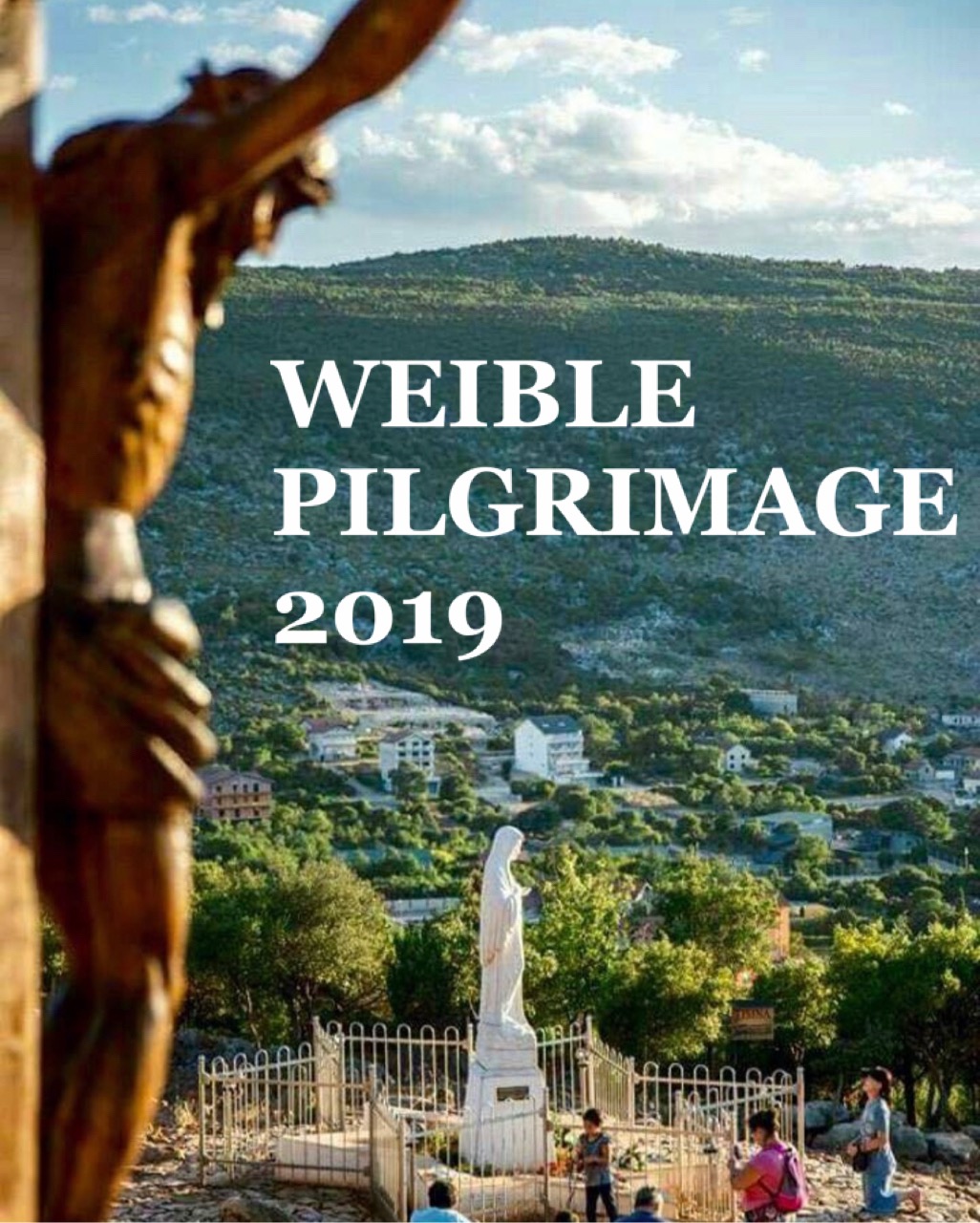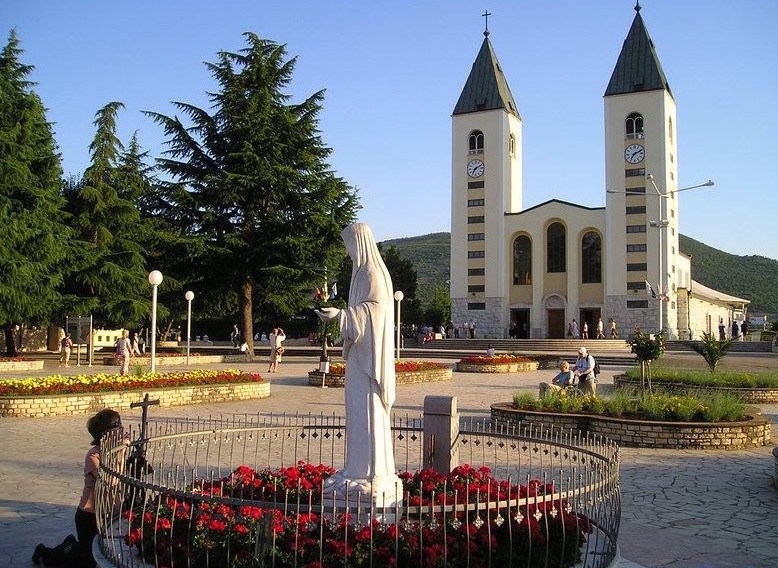 We are looking forward to another outstanding spiritual pilgrimage in 2019. Slavenka, one of the best guides in Medjugorje, will be leading our group along with Judith Weible, and Fr Ed who has been our pilgrimage spiritual leader for many pilgrimages to Medjugorje.
Our Lady invites each and everyone of us to a closer relationship with her Son, Jesus. A pilgrimage to Medjugorje gives us this incredible opportunity to meet Mary and Her Son is a very special and holy way. Many graces are poured out upon us while Medjugorje deepening our faith and prayer life. Join us for a wonderful time of love, laughter and sharing and come home renewed in your faith. Pilgrims have often described Medjugorje as "a taste of Heaven on Earth". In Medjugorje, when one takes time to pray and be still, it allows God to work in our hearts in an indescribable way. I hope you can us in what will be an incredible week!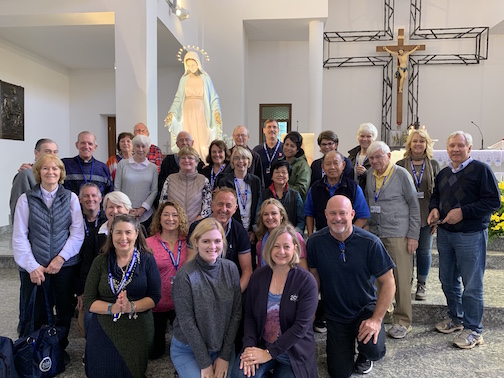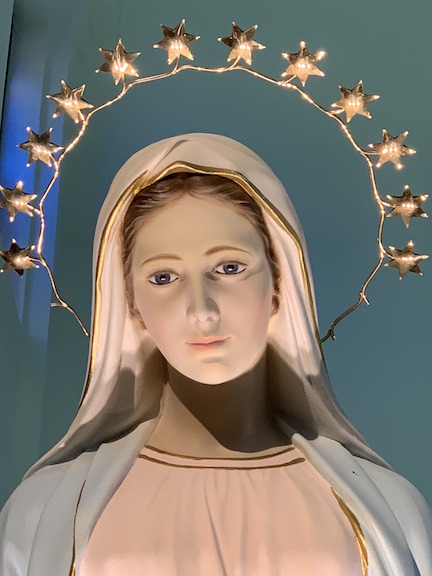 Your Medjugorje Pilgrimage Includes
Your Trip Includes:
Round-trip airfare from New York
All Airport Taxes & Fuel Surcharges!
7 nights in a modern Pansion/Hotel with private baths
Transfers as per itinerary
Breakfast and Dinner daily
Wine with dinners
Transportation by air-conditioned motor coach
Assistance of a professional local guide throughout
Sightseeing and admissions fees as per itinerary
Mass daily & Spiritual activities
Visit to Community Cenacolo
Meeting with visionaries (Pending availability)
Luggage handling (1 piece per person)
Flight bag & portfolio of all travel documents
Not included: Lunches, Travel Insurance optional at $99-$229, Cancel for Any Reason Protection @ $199, Tips to your guide & driver ($7-9 per day) and Items of a personal nature.
For more details and information, please contact our office.
info@medjugorjeweible.com, 1-877-896-6061, www.pilgrimages.com/weible

Itinerary
* Day 1 - Depart USA
Board your overnight transatlantic flight. Dinner and breakfast are served on board.
* Day 2 - Split, Dubrovnik or Sarajevo - Medjugorje
After an early morning arrival in Frankfurt you will have a connection flight to Split, Dubrovnik or Sarajevo. Upon arrival, you will be greeted by a tour guide and driver who will then take you on the 2 1/2 hour drive by private motor coach to the village of Medjugorje. Once there, you will be introduced to your host family in whose modern and comfortable house you will be staying for the next seven nights. Dinner and overnight.
* Days 3 to 8 - Medjugorje
You will experience the beauty and peace of this simple village. During your stay in Medjugorje you will have the opportunity to share your faith with thousands of pilgrims from all over the world. Our local guide Slavenka, will accompany the group throughout the week. Here are some of the activities we'll be sharing with our fellow pilgrims:
Each morning at 10:00 AM we will assemble at St James Church for the English speaking Mass.
We will follow the same path up Apparition Hill where the young visionaries first encountered Our Lady. Touch and pray before the cross that commemorates the spot where Mary first appeared to the visionaries.
Our guide will arrange meetings with the visionaries provided that they are in Medjugorje during your trip, and pending their availability.
We will have the opportunity to climb Mt. Krizevac (Cross Mountain), where in 1933 the villagers built a 30' high cross on the anniversary of Jesus' crucifixion. This Cross contains a relic from the actual Cross of Christ given to the villagers by the Pope.
We will Visit and pray at "Blue Cross" at the base of Apparition Hill, which is a place of great healings and graces.
We will visit the community of Cenacolo.
At 5:00 PM each evening (6:00 PM daylight savings time) we will join the villagers and pilgrims to pray the rosary. Be present in the church during the time of the apparitions at 5:40 PM (6:40 PM daylight savings time) and then stay for the Croatian Mass and the Blessing of the Sick. Thursdays and Saturdays is Adoration of the Blessed Sacrament and on Fridays, Veneration of the Cross in the church.
Private Mass held at one of the orphanages private chapels
Slavenka will arrange other special opportunities for us to grow spiritually.
Additionally, during our trip we will enjoy talks by Wayne Weible and have share time within our group.
* Day 9 - Medjugorje - Split, Dubrovnik or Sarajevo - USA
After an early breakfast and heartfelt farewells, we leave by motor coach for Split Airport for return flight home.

Contact Information to Book
Contact our office for details:
Telephone: 1-877-896-6061
Email: info@weiblecolumns.org
Contact 206 Tours directly and speak to Sandra to book or for flight information:
(BE VERY SPECIFIC THAT YOU WANT TO BOOK ON THE "WEIBLE PILGRIMAGE")

CLICK HERE to visit 206 Tours webpage for the pilgrimage!
Telephone: 1-800-206-8687
Email: sandra@206tours.com